Hmm, it's Wednesday... and you want to talk about a health-related topic... don't you wish you had a nifty little graphic, with some witty alliteration, to put at the top of your post?

Well, here ya' go! ; )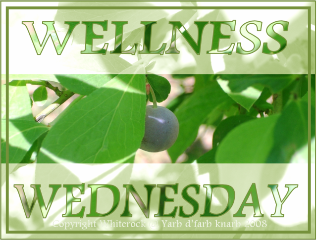 Feel free to use the above graphic with a few conditions...
I took the photo as well as creating the graphic elements so do not alter the image (other than adjusting its size) or use any part of it for any other purpose without my express permission.
The graphic needs to link back to this post on my blog.
Only G-rated blogs may use this graphic.
Oh, and I would really appreciate a comment with a link to your blog, if decide to use this graphic.
Thank you,
WR